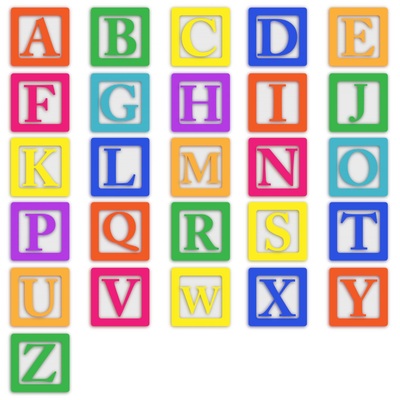 By Melissa Grant
Go to any childcare centre, playgroup or kindergarten and you are likely to see an Oliver or Charlotte running around.
However, you may be hard-pressed to find any kids called Christopher, Amy and Jessica – all names that were extremely popular not so long ago.
Australia's top baby names for 2017 have been revealed, with Oliver and Charlotte still reigning supreme.
Oliver has been our favourite boy's name since 2013 and was used 2063 times last year.
There were 1687 girls named Charlotte, which was the top baby girl name in Australia for the third year running.
Olivia, Ava, Amelia, Mia, Isla, Grace, Ella, Chloe and Harper were also among the top 10 baby names for girls last year, according to the annual McCrindle Baby Names Report.
For boys, William, Jack, Noah, Thomas, James, Lucas, Henry, Ethan and Mason rounded out the top 10.
Around one in 10 of the 300,000 babies born in Australia were last year given one of the top 10 baby names.
A royal influence
The report also revealed the royal family seems to be having a significant influence on our choice of baby names.
George climbed from 71st in 2012 (the year before Prince George's birth) to 35th last year.
Charlotte overtook Olivia as the most popular baby girl name in 2015 (the same year the princess was born).
Louis was the 73rd most popular boys name last year but is expected to rocket up the charts following the arrival of William and Kate's third child.
New names
For boys, the new entries were in the top 100 most popular names were: Arthur (83rd), Bodhi (93rd), Jude (94th), Asher (97th), Aaron (98th) and Leon (100th).
These names entered the list at the expense of Chase, Nathan, Christian, John, Lewis, Maxwell, Marcus and Hayden.
For girls, the new entries were: Freya (66th), Luna (83rd), Harlow (85th), Elena (94th) and Millie (96th). These names replace Paige, Alyssa, Hayley, Thea, Molly, Eve, Aisha, Alexandra, Brooklyn and Sadie, which were last year in the top 100.
Not so popular anymore
Remember how many Jessicas there were when you were in school? Jessica was Australia's most popular girls' name for 16 out of 18 years between 1984 and 2001. The name was so popular that by the mid 1990s about one in every 30 girls born was named Jessica. It's an amazing statistic given Charlotte, the current top choice, accounts for one in every 87 girls' names. However, by 2013 Jessica dropped to 29th on the name chart and since then has plummeted to 99th.
Amy was also a top 10 girls' name for much of the 1980s and 1990s, however is now well outside the top 100.
For boys, Joshua was the most popular name in Australia from the mid 1990s until 2003, but has fallen to 32nd place.
Christopher was also in the top 10 boys names in the 1970s and 1980s, peaking at number one in 1985 and 1986. However it was last in the Top 100 in 2012 when it was at 93rd place.
Top 20 Baby Boy Names
Oliver
William
Jack
Noah
Thomas
James
Lucas
Henry
Ethan
Mason
Charlie
Leo
Harrison
Liam
Alexander
Hunter
Lachlan
Samuel
Hudson
Levi
Top 20 Baby Girl Names
Charlotte
Olivia
Ava
Amelia
Mia
Isla
Grace
Ella
Chloe
Harper
Zoe
Sophie
Evie
Evelyn
Isabella
Ruby
Emily
Ivy
Lily
Willow