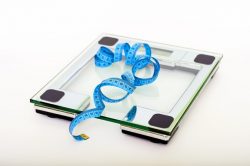 Victorian children are the fattest in the country, with overweight and obesity rates swelling faster than any other state or territory.
Nearly one in three Victorian children are overweight or obese, new data has revealed.
Rates of overweight and obese children in Victoria jumped from 23.4 per cent in 2011 to a whopping 30.8 per cent in 2014.
The national average in 2014 was 26.1%, according to the statistics published by the Australian Institute of Health and Welfare.
The shocking figures have prompted urgent calls from Cancer Council Victoria for a state strategy to tackle the childhood obesity epidemic.
Cancer Council Victoria Head of Prevention Craig Sinclair said the rising rates were concerning given the increased risk of obesity-related cancers it would lead to in the future.
"Currently 216,600 children in Victoria are overweight or obese and these children are much more likely to remain in these categories as adolescents and adults," Mr Sinclair said.
"If obesity rates continue to rise we could be resigning our children to a lifetime of obesity-related illnesses including Type 2 diabetes, heart disease and 13 types of cancer."
Jane Martin, Executive Manager of the Obesity Policy Coalition, said the statistics weren't surprising given what children were exposed to on a daily basis.
"We need to protect them from the pervasive and powerful influence of junk food marketing which is wallpaper in their lives – not only on TV but increasingly on digital platforms out of sight from parents," Ms Martin said.
"It's time for a state strategy to address the health impacts obesity is having on Victoria, and a focus on tackling childhood obesity must be a priority."
Mr Sinclair said the new figures showed obesity rates were actually going down in other parts of the country.
Cancer Council Victoria wants the Victorian government to develop a strategy that includes public education and increasing access to nutritious foods, embedding the Healthy Choices policy in procurement and service delivery, and removing all sugar sweetened beverages from state government owned, managed or funded facilities.