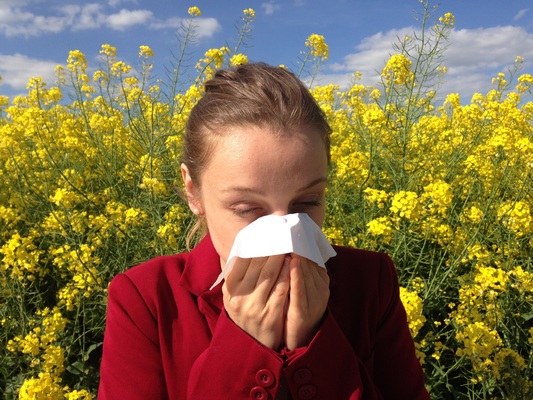 By Rebecca Winkler Naturopath, Tree of Life Natural Health and Fertility
By Rebecca Winkler
At my clinical practice in Jan Juc, I'm increasingly helping children manage allergies, food intolerances, poor gut and digestive health, eczema, asthma and hay fever.
There's no doubt these conditions are on the rise – but did you know Geelong and the Surf Coast is considered an allergy hot spot with a high prevalence of asthma and allergies?
While there is a genetic component to one's likelihood of developing these conditions, there are many other triggers and catalysts.
These can be environmental such as grasses, dust, mould and animal fur, and a range of common food allergens such as gluten, dairy, wheat, nuts, seeds and eggs.
What we're seeing increasingly researched is not just what is setting off these symptoms, but what is happening inside our bodies that may be playing a role.
Gut health has been a hot topic for a few years.
I recently watched 'The Gut Movie, from filmmaker and health food nut Kale Brock, after being asked to present at a local screening of the wonderful documentary.
I'm a huge lover of all things gut health! Thankfully, research and medicine are fast catching up on just how important the human microbiome, or the diversity of bugs teeming in our gut, are on the functions of just about all aspects of our body.
Gut health is a very big consideration on many, if not all my patients. Yet as much as I immerse myself in research, my clinic and patients, this documentary still had a very profound effect on my position and thinking.
I'm consistently impressed, floored and incredibly inspired by just how much our gut influences our brain, mood, hormonal status and immune system, and for the purposes of this editorial, allergies.
Doctors, professors, naturopaths, gastroenterologists and microbiologists are currently conducting research to better understand how we can modify, manipulate and improve gut health, to improve health outcomes.
Most notably, is research undertaken by Dr Mimi Tang and her team. Dr Tang designed a study to assess the influence of one strain of probiotic, Lactobacillus rhamnoses in a select group of children with peanut allergy. Incredibly, 80 per cent of the children in the group receiving the probiotic daily for 18 months showed an 80 per cent improvement in their tolerance to peanuts.
So 80 per cent of children once highly allergic to peanuts, were then able to tolerate peanuts after the probiotic treatment, compared to a four per cent rate in the placebo group.
Obviously this is only one study, but it provides an amazing potential into the understandings and influence of gut flora on food allergies and intolerance.
There is also some research about to be conducted by the Royal Children's hospital examining Vitamin D supplementation and its influence on improving food allergies.
As a region, 2010 statistics showed that up to 80 per cent of patients from Geelong and surrounds were shown to be Vitamin D deficient in blood tests.
Vitamin D is an immune modulating hormone. Allergies are a dysregulation of the immune system, thus by ensuring not just adequate but optimal Vitamin D status is achieved, vitamin D may have a positive effect on symptoms.
I truly feel we are on the frontier of a huge breakthrough in the understanding of the gut.
Hopefully this new understanding brings less invasive treatment and management and a decrease in allergies and intolerances.
Do yourselves a favour – don't just take my word for it, watch this movie and keep your eyes on the research.
If you feel like you're wading out the deep end of the allergy/eczema/intolerance ocean, and would like better guidance on how to manage these conditions alongside your regular GP or specialist, please consider incorporating some nutritional and dietary modifications under the guidance of a qualified naturopath or nutritionist.
My door is open to anyone wishing to discuss absolutely anything.
Rebecca Walker is a naturopath at Tree of Life Natural Health and Fertility