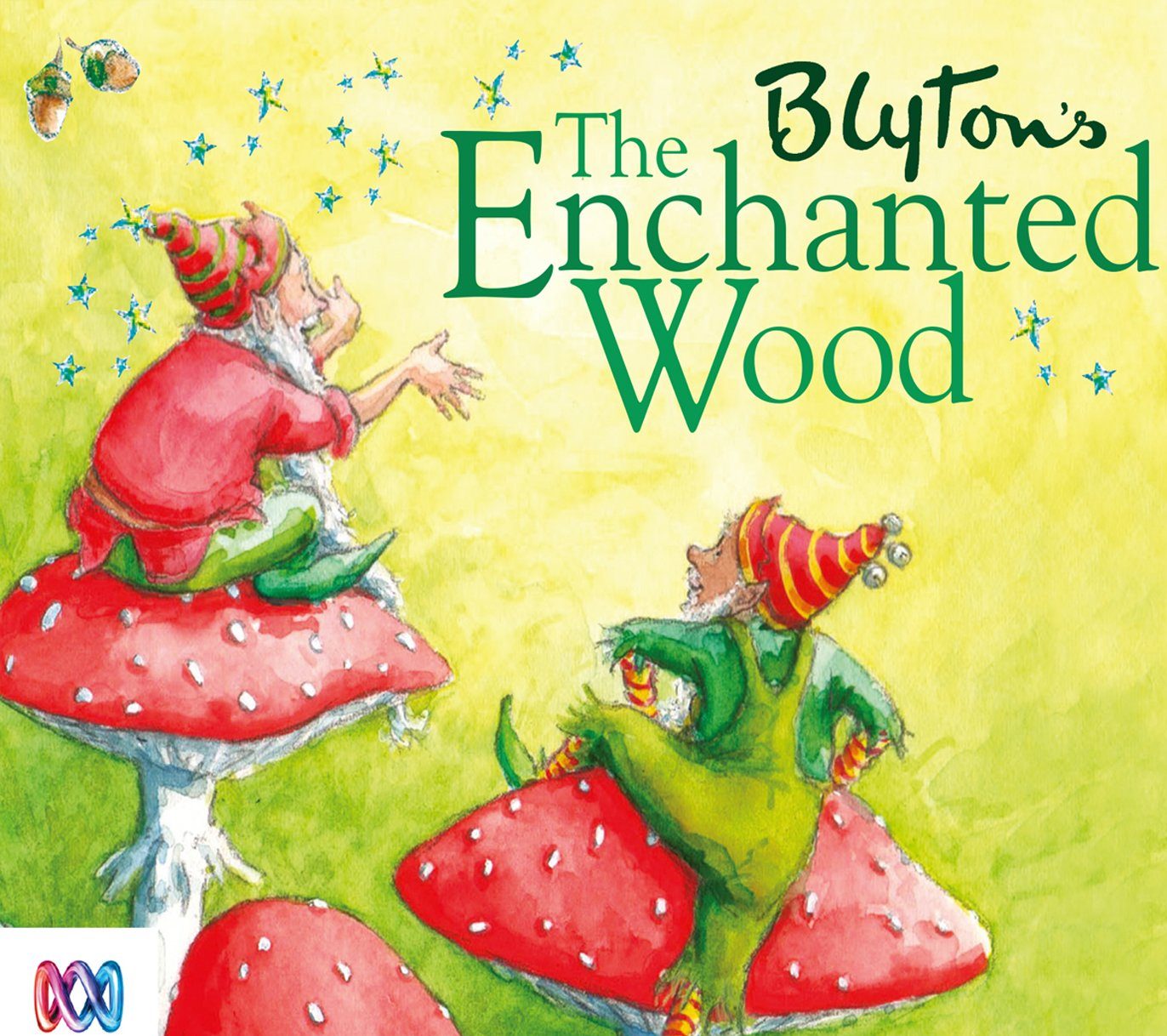 Looking for some screen-free entertainment the kids can enjoy indoors?
Audiobooks – talking books – are great to help kids wind down, or to add a bit of excitement to a car trip or art and craft activities.
Here are 15 of Audible's best audiobooks for kids of all ages.
Family classics, for different ages and stages
The Lion, the Witch and the Wardrobe
In the never-ending war between good and evil, The Chronicles of Narnia set the stage for battles of epic proportions. Some take place in vast fields, where the forces of light and darkness clash. But other battles occur within the small chambers of the heart and are equally decisive.
Bilbo Baggins is a hobbit who enjoys a comfortable, unambitious life, rarely travelling further than the pantry of his hobbit-hole in Bag End. But his contentment is disturbed when the wizard, Gandalf, and a company of 13 dwarves arrive on his doorstep one day to whisk him away on an unexpected journey 'there and back again'. They have a plot to raid the treasure hoard of Smaug the Magnificent, a large and very dangerous dragon….
Matilda is the world's most famous bookworm, no thanks to her ghastly parents. Her father thinks she's a little scab. Her mother spends all afternoon playing bingo. And her headmistress, Miss Trunchbull? She's the worst of all. She's a big bully, who thinks all her pupils are rotten and locks them in the dreaded Chokey. Despite these beastly grownups trying to push her down, Matilda is an extraordinary girl with a magical mind. And she's had enough. So, all the terrible adults had better watch out, because she's going to teach them a lesson they'll never forget! Enjoy the audiobook edition of Matilda by Roald Dahl, read by Kate Winslet.
Since its publication in 1952, Charlotte's Web has become a best-loved children's books. For fifty years, this timeless tale of how a little girl named Fern, with the help of a friendly spider, saved her pig Wilbur from the usual fate of nice fat little pigs has continued to warm the hearts of readers everywhere.
Read by Olivia Colman, this stunning performance lifts P. L Travers's words off the page, transporting us back to a time where classic story telling is at the heart of any story.
Winnie the Pooh: The House at Pooh Corner
From the unabridged collection A.A. Milne's Pooh Classics, listen to the 10 simple and timeless tales of The House At Pooh Corner performed by Peter Dennis.
The Faraway Tree Series: The Enchanted Wood
Follow what happens when three children discover their very own enchanted wood and meet new friends Silky the Fairy, Moon-Face, and the Saucepan Man, who all live in the magical Faraway Tree.
Join Westley the plucky farm boy, Buttercup the beautiful young maiden, Inigo Montoya the driven, embittered swordsman, and many other strange and unusual characters in this swashbuckling tale of good-natured silliness. It is read by Rob Reiner, who directed the motion picture based on this classic tale.
Young listener favourites
Hiccup was a truly extraordinary Viking Hero, Warrior chieftain, awesome sword-fighter and amateur naturalist. He was known throughout Vikingdom as 'the Dragon Whisperer' on account of his power over these terrifying beasts. But it wasn't always like that….
The Adventures of Captain Underpants
Fourth graders George Beard and Harold Hutchins are a couple of class clowns. The only thing they enjoy more than playing practical jokes is creating their own comic books. And together they've created the greatest superhero in the history of their elementary school: Captain Underpants! His true identity is SO secret, even HE doesn't know who he is!
Being a kid can really stink. And no one knows this better than Greg Heffley, who finds himself thrust into high school, where undersize weaklings share the hallways with kids who are taller, meaner and already shaving.
Stanley Yelnats' family has a history of bad luck, so when a miscarriage of justice sends him to Camp Green Lake Juvenile Detention Centre (which isn't green and doesn't have a lake), he is not surprised.
The Baby-Sitters Club: Claudia and the Phantom Phone Calls
Three decades after The Baby-Sitters Club first rocked our world—like scoring your own phone line, in your room! —the beloved franchise is back to binge (and share) like never before!
Meg Murry, her little brother Charles Wallace, and their mother are having a midnight snack on a dark and stormy night when an unearthly stranger appears at their door. He claims to have been blown off course and goes on to tell them that there is such a thing as a "tesseract", which, if you didn't know, is a wrinkle in time. Meg's father had been experimenting with time travel when he suddenly disappeared. Will Meg, Charles Wallace, and their friend Calvin outwit the forces of evil as they search through space for their father?
Auggie wants to be an ordinary ten-year-old. He does ordinary things – eating ice cream, playing on his Xbox. He feels ordinary – inside. But ordinary kids don't make other ordinary kids run away screaming in playgrounds. Ordinary kids aren't stared at wherever they go. Born with a terrible facial abnormality, Auggie has been home-schooled by his parents his whole life. Now, for the first time, he's being sent to a real school – and he's dreading it. All he wants is to be accepted – but can he convince his new classmates that he's just like them, underneath it all?