By Melissa Grant
What are the must-have toys this Christmas?
It's a question you are probably asking yourself as you scratch your head for gift ideas.
There are so many new toys and games that have been released in time for the festive season, not to mention all the old favourites sitting on retailers' shelves.
While it's impossible to feature them all, we've put together a list of hot gifts for kids this Christmas.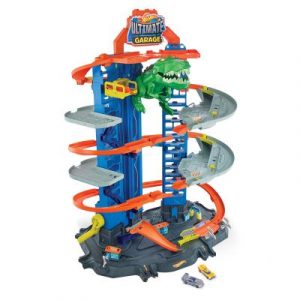 HOT WHEELS ULTIMATE GARAGE
The newly released Hot Wheels Ultimate Garage is designed to fuel kids' imaginations.
Take vehicles all the way up in the kid-powered two-car elevator, then race down through the multi-level garage and experiment with dual-play mode for continuous thrills.
For kids aged 5+. RRP $129.99.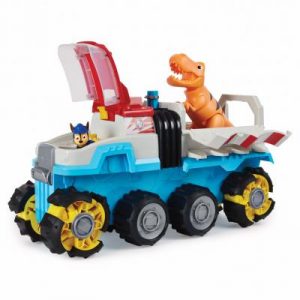 PAW PATROL DINO PATROLLER
Save the day with Dino Patroller, the first motorised Paw Patrol team vehicle. It features room for all six pups, oversized wheels, a projectile launcher and an exclusive Chase and t-rex dinosaur action figure.
For kids aged 3+. RRP $109.99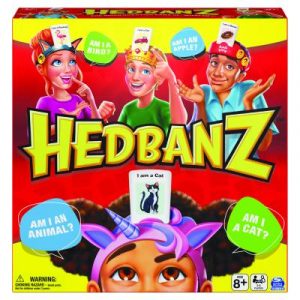 HEDBANZ
Hedbanz, the classic picture guessing game of 'What am I?' returns with all-new picture cards, six themed headbands, and art. Pick a card, but don't peek! It's then a race against the clock to guess what's on your card, by asking your opponents yes-or-no questions. For kids aged 8+.
RRP $24.99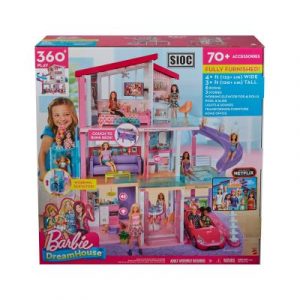 BARBIE DREAM HOUSE
Kids can use their imaginations to set up their perfect home with Barbie Dream House.
There are limitless ways to play and explore, from friend sleepovers to birthday parties and backyard BBQs.
Perfect for kids aged 3+. RRP $249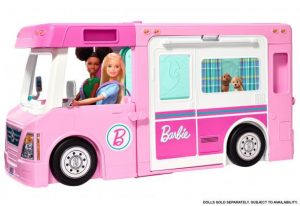 BARBIE DREAM CAMPER
Kids can hit the open road and go wherever their imaginations take them, with Barbie Dream Camper. There are multiple transformations and hidden surprises make playtime exciting.
For kids aged 3+. RRP $139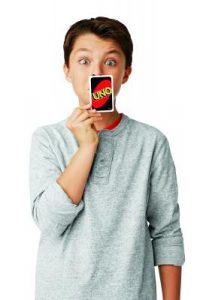 UNO
You know this game needs no introduction! Players take turns matching a card in their hand to the card showing on top of the deck by colour or number. Skips, Reverse, Draw Two, Wild and Draw Four Wild cards can deliver opponent-beating moves. There is also UNO Junior, a simplified version for younger players.
UNO RRP $10, UNO Junior RRP $6.99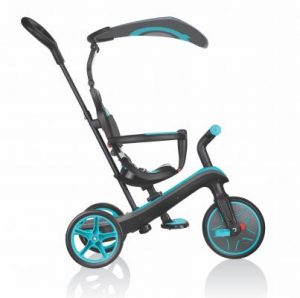 GLOBBER EXPLORER TRIKE 4IN1
This 4in1 trike can be used from 10 months through to five years. At 10 months, your child can use it in trike mode, Then at 18 months they are ready for the guided trike. By the time they're 2 it can be switched to training tike mode before being switched to a balance bike.
RRP $299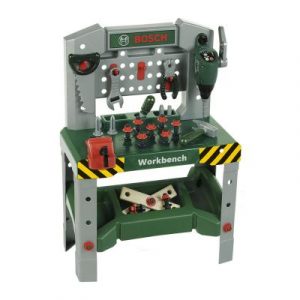 BOSCH DELUXE WORKBENCH
A height-adjustable workbench with a drill press, vice, saw, pliers, hammer, wrench and more. With so many screws, saws, spanners and more to play with, this gift nails it.
For ages 3+. RRP $79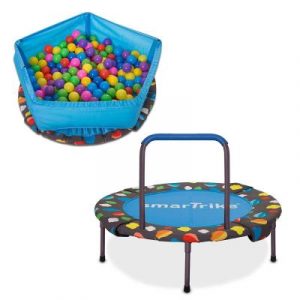 SMARTRIKE TRAMPOLINE
A ball pit and trampoline that folds small enough to fit just about anywhere. The SmarTrike Trampoline encourages development and growing with your child from 10 months to five years.
RRP $169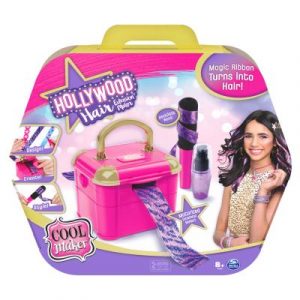 COOL MAKER HOLLYWOOD HAIR STUDIO
This DIY hair studio lets children design, customise and create their own hair extensions.  They will love decorating one of the coloured or pattern hair ribbons with marker pens then pressing a button to transform it into a super cute hair extension. The set includes a curling wand, hair rollers and clips, two markers and spray bottle.
For ages 8+. RRP $39.99