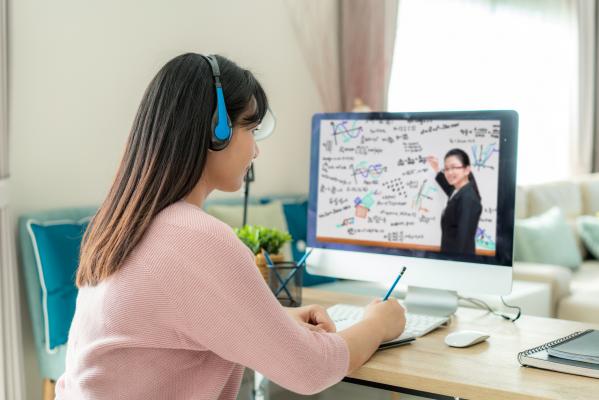 Carole Levy
Many parents are worrying about their kids falling behind in their school work because of what may have been missed during Covid's remote learning period.
A solution that many are turning to is private tutoring, but does the money invested actually help?
The short answer is yes, tutoring can be very effective in remedying learning shortfalls, as well as extending students beyond what they learn in the classroom.
Tutoring can also build confidence, and gives focus to children who may be distracted in a busy classroom situation.
A study conducted by the Education Endowment Foundation found that students who receive one-to-one tutoring can make five months' extra progress over a school year, while one Melbourne tutoring company's internal research showed that 82 per cent of parents saw their child's grades improve and 85 per cent noted an increase in confidence.
According to Melbourne's Cluey Learning, measuring a valuable tutoring experience comes down to more than just exam marks.
Cluey co-founder Michael Allara says that at the end of the day, the learning program is the biggest indicator of tutoring success.
"The mode – online or in-person, private or group sessions – can enhance or detract from that but it doesn't determine effectiveness," he says.
"All of the component parts need to be considered, including the tutor, content program, revision of the methodology, and whether you can see a shift in your child's attitude towards learning.
"Quality tutoring requires relevant content developed by experts; it necessitates constant feedback from students, tutors and parents; and it demands tutoring in the context of the child.
"A tutor should always pursue quality teaching, but they also need to be matched to the needs of your child. There's no point in assigning a disciplinarian if your child responds best to a softly-softly approach. Similarly, your playful child might learn best from someone with a more exuberant nature who can turn learning into a game."
QUALITIES TO LOOK FOR IN A TUTOR
In-depth understanding of their subject area
Friendly and supportive nature, with an ability to communicate to someone who is struggling
A broad range of experience dealing with a variety of students/learning challenges
Offers content that's relevant and up to date
Provides consistent feedback and analysis
A tutor's resources need to be as useful as possible to each student, which means they must be aligned with what a student is actually covering in class.
Group and one-to-one tutoring is available, but busy parents (and children tired after a long day at school) may prefer online tutoring (such as Cluey provides) – with real-time face-to-face interaction.