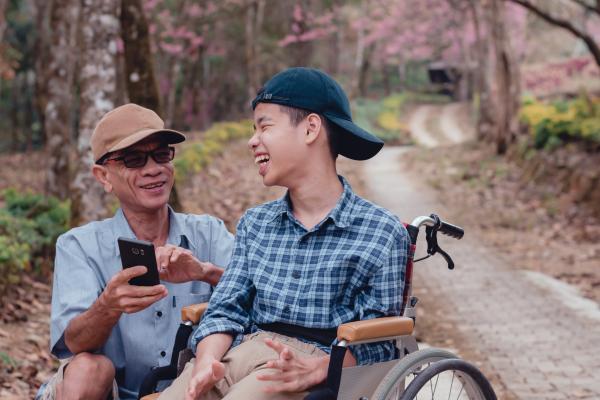 For most parents and carers, having a peer support network and the opportunity to socialise are incredibly valuable. It provides a safe place to talk about worries, concerns and achievements related to caring, and provides parents with the reassurance, validation and feedback needed to feel empowered in their caring journey.
Gateways Support Services understands how important peer support is, but the experience of many parents and carers of children with disability and/or additional needs is that it can be difficult to find someone to provide support in an understanding and validating way.
All parenting and caring journeys can be stressful, but parents and carers of children with disability and/or additional needs must navigate added complexities that carers of neurotypical or able-bodied children are less likely to encounter. Navigating this complex territory can cause many parents to feel additional stress, pressure and social isolation.
In acknowledging the many unique challenges that these parents and carers may encounter, the Victorian government established the Strengthening Parent Support Program (SPSP) to support parents in an adaptable, accessible and inclusive way. Within the Barwon region, parents and carers of children with disability or additional needs have access to the SPSP through Gateways Support Services, located in North Geelong.
The SPSP provides support through weekly parent support groups, workshops and information sessions, and one-on-one support from a Gateways Support Services SPSP worker. The main goal of SPSP is to be inclusive, accessible and adaptable, ensuring every parent or carer of a child with disability or additional needs looking for support in the Barwon region has appropriate access to these. These children do not need to be accessing an NDIS plan, or have a formal diagnosis, in order for parents to access the SPSP as a parent or carer.
In 2022, Gateways Support Services will be expanding the support provided to parents and carers within the Barwon region through their SPSP, after being granted funding that will go towards providing male carers with increased peer support options. These supports are available to any male carer of a child with disability and/or additional need, and will be delivered through peer support groups, keynote speaker nights and recreational activities. The service will be offered in North Geelong, West Melbourne, Warrnambool and Colac.
Gateways is currently in the process of establishing these supports and co-designing these with male carers within the Barwon region. To be involved in this process, or express interest in these supports, please email parentsupport@gateways.com.au
To learn more about this program and the support available, please visit www.gateways.com.au