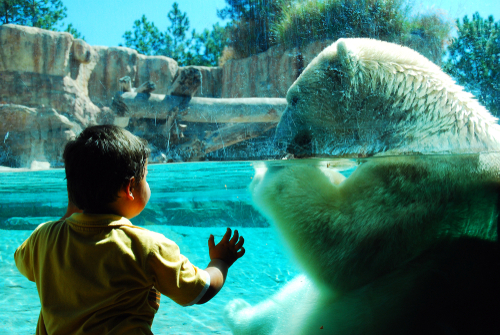 By Melissa Grant
The coronavirus lockdown means it's impossible for kids to explore the outside world. So why not bring the world into your lounge room?
There are so many great virtual tours you can do with your kids right now – and they don't cost a cent (well apart from the internet connection).
There are zoo cams, live feeds from aquariums and even virtual rollercoaster rides!
Here are 14 of the best!
ANIMALS
LONE PINE SANCTUARY: Kids love koalas so why not check out one of the live feeds from Brisbane's Lone Pine Koala Sanctuary.   Discover the 'koala cuddle train' and jumping koala joeys or discover the park platypus or the eagles, owls and falcons.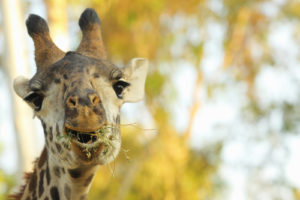 SAN DIEGO ZOO: Polar bears, giraffes, pandas and tigers are just some of the animals you can check out at San Diego Zoo. The zoo has live videos of 12 different animals!
GEORGIA AQUARIUM: Take a virtual tour of the Ocean Voyager gallery, one of the largest single aquatic exhibits in the world. It is home to four whale sharks, four manta rays and thousands of fish.
ZOOS VICTORIA: As part of an #animalsathome campaign, Zoos Victoria is sharing footage from live stream cameras at its Melbourne Zoo and Werribee Open Range Zoo. Recent videos include the zoo's Snow Leopard Cubs.
SEALIFE SYDNEY AQUARIUM: Discover some of the animals you'll find at SEA LIFE Sydney Aquarium, including penguins and baby seahorses.
HOUSTON ZOO: Kids will love taking a look at the animals that reside at Houston Zoo. See a herd of Asian elephants, watch giraffes nibble lettuce at the feeding platform and witness rhinos rolling in muddy puddles.
FAMOUS ATTRACTIONS
DISNEYLAND: To bring a bit of magic to kids during the coronavirus outbreak, Disney has started streaming its newest parade, Magic Happens. It's a spectacular virtual viewing kids are sure to love!
DISNEY CALIFORNIA ADVENTURE PARK: For a real thrill, take the kids on a virtual ride of the park's Incredicoaster 
THE GREAT WALL OF CHINA: You can see the Great Wall of China from out of space… and from your lounge room!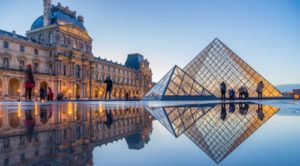 THE LOUVRE: Do a virtual tour of France's famous Louvre. There are four tours to pick from, including an exhibition of Egyptian Antiquities.
YOSEMITE NATIONAL PARK: Discover Virtual Yosemite, an interactive virtual reality tour of one of America's most spectacular destinations – Yosemite National Park in California.
MUSEUMS
QUEENSLAND AIR MUSEUM: Take a 3D virtual tour of Queensland Air Museum where you can discover the huge collection of historic planes, including bombers, fighters and replicas.
THE BRITISH MUSEUM: Move backwards in time at the British Museum. The virtual timeline features some fascinating exhibits from centuries gone by.
MELBOURNE MUSEUM: Explore the exhibitions, including the dinosaur walk, by following cameras on Google Maps throughout the Melbourne Museum.