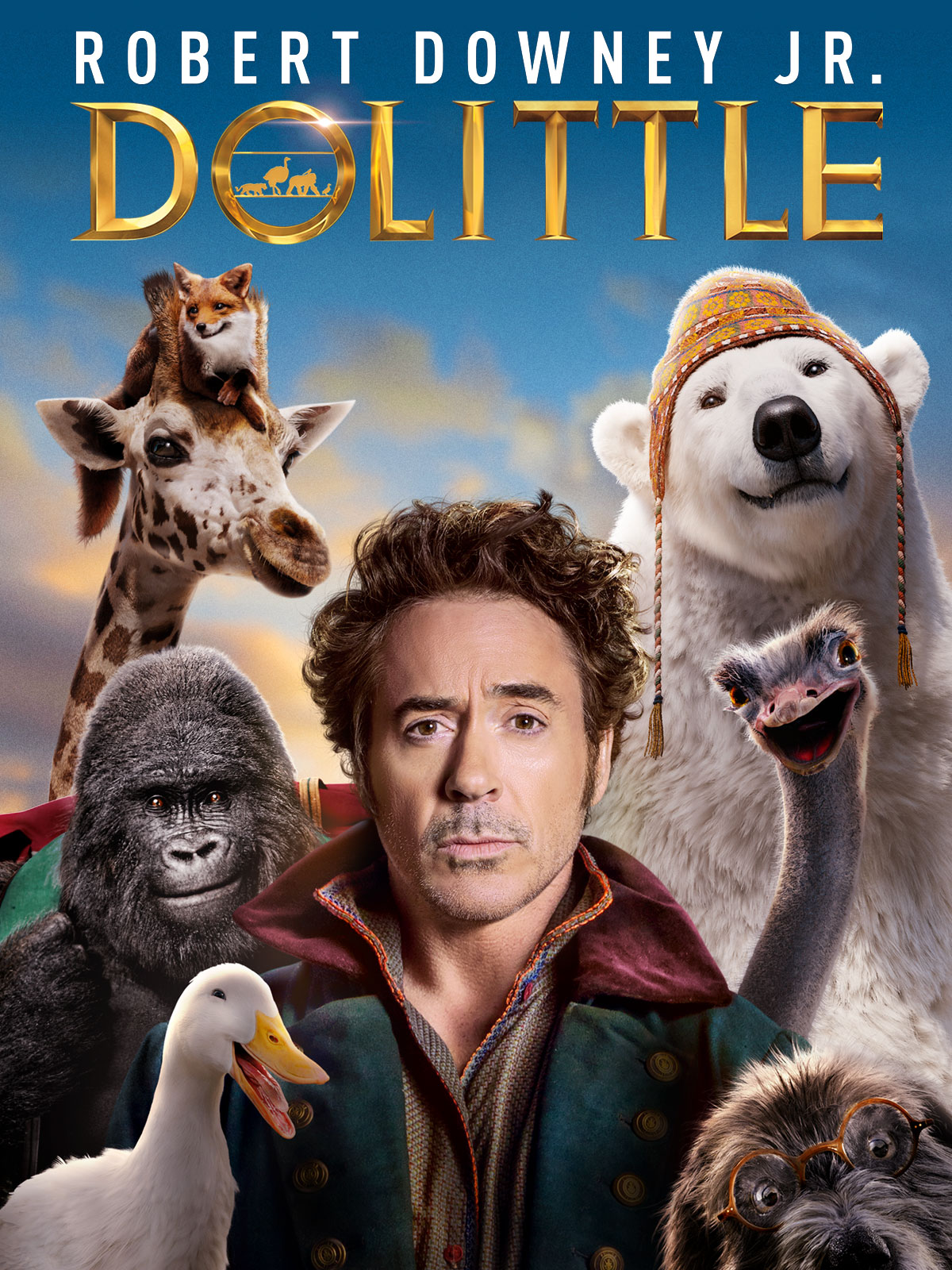 Looking for a movie to watch with the whole family?
There are some great movies that have been fast-tracked for home viewing, including The Secret Life of Pets 2 and DoLittle.
Here are 11 movies you can watch right now.  They can be viewed on a variety of digital platforms such as Apple TV app/ iTunes, Fetch, Foxtel Store, Google Play, Microsoft Store, PlayStation Store and Telstra TV Box Office.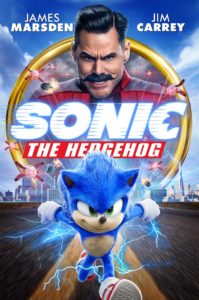 Sonic The Hedgehog
Remember Sonic the Hedgeho from Sega?  This movie tells the story of the world's speediest hedgehog as he embraces his new home on earth. In this live-action adventure comedy, Sonic and his new best friend Tom (James Marsden) team up to defend the planet from the evil genius Dr Robotnik (Jim Carrey) and his plans for world domination.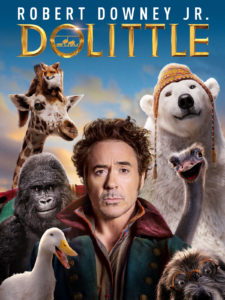 Dolittle
Robert Downey Jr stars in a vivid reimagining of the classic tale of the man who could talk to animals: Dolittle. After losing his wife seven years earlier, the eccentric Dr John Dolittle (Downey), famed doctor and veterinarian of Queen Victoria's England, hermits himself away behind the high walls of Dolittle Manor with only his menagerie of exotic animals for company.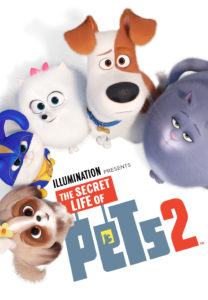 The Secret Life of Pets 2
Follows 2016's blockbuster about the lives our pets lead after we leave for work or school each day. Max the terrier encounters canine-intolerant cows, hostile foxes and a scary turkey when he visits the countryside. Luckily for Max, he soon catches a break when he meets Rooster, gruff farm dog who tries to cure the lovable pooch of his neuroses.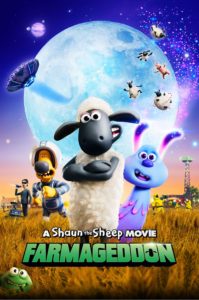 A Shaun the Sheep Movie: Farmageddon
What begins as an ordinary day for Shaun the Sheep (Justin Fletcher) turns out to be anything but, when an unusual creature (Amalia Vitale) from another world endures a crash landing close to his home, Mossy Bottom Farm. When it's revealed the alien creature posseses unique abilities, a shady corporation vies to capture the creature to use her for its own gain. It is then up to Shaun to help his new friend return to her home planet before it is too late.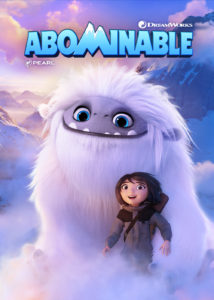 Abominable
When teenage Yi (Chloe Bennet) encounters a young Yeti on the roof of her apartment building in Shanghai, she and her mischievous friends, Jin (Tenzing Norgay Trainor) and Peng (Albert Tsai), name him 'Everest' and begin an epic quest to reunite the magical creature with his family at the highest point on earth.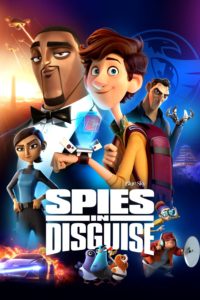 Spies in Disguise
In this animated comedy, super spy Lance Sterling (Will Smith) and scientist Walter Beckett (Tom Holland) are almost exact opposites. Lance is smooth, suave and debonair. Walter is none of the these. But the unlikely duo team up for the ultimate mission to save the world when a 'biodynamic concealment' experiment transforms Lance into a brave, fierce, majestic … pigeon!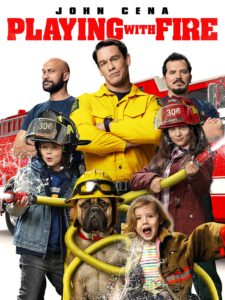 Playing with Fire
When fire superintendent Jake Carson (John Cena) and his elite team of expert firefighters (Keegan-Michael Key, John Leguizamo and Tyler Mane) come to the rescue of three siblings (Brianna Hildebrand, Christian Convery and Finley Rose Slater) in the path of an encroaching wildfire, they quickly realise that no amount of training could prepare them for their most challenging job yet – babysitters. Unable to locate the children's parents, the firefighters have their lives, jobs and even their fire depot turned upside down and quickly learn that kids – much like fires – are wild and unpredictable.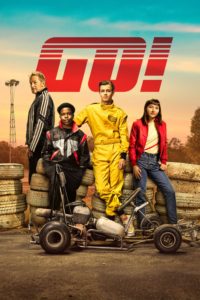 Go!
When Jack (William Lodder) and his single mother (Frances O'Connor) move to a small town in Western Australia, he becomes involved in the competitive world of go-kart racing. Jack's got natural talent but must learn to control his recklessness. He enlists the help of aspiring engineer, Mandy (Anastasia Bampos), wise-cracking best mate Colin (Darius Amarfio-Jefferson) and mysterious mentor, Patrick (Richard Roxburgh). The team needs to overcome all odds and defeat ruthless racer Dean (Cooper Van Grootel) to win the National Go Kart Championship.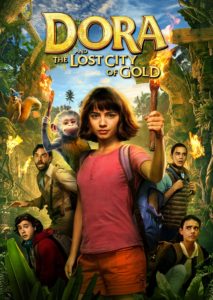 Dora and the Lost City of Gold
Having spent most of her life exploring the jungle with her parents, nothing could prepare Dora (Isabela Moner) for her most dangerous adventure ever – High School. Dora quickly finds herself leading Boots (her best friend, a monkey), Diego (Jeffrey Wahlberg), a mysterious jungle inhabitant (Eugenio Derbez), and a group of teens on a live-action adventure to save her parents (Eva Longoria, Michael Peña) and solve the impossible mystery behind a lost city of gold.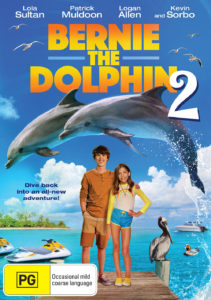 Bernie the Dolphin 2
A heart-warming adventure about a brother and sister who befriend badly sunburned dolphin Bernie who has recently been separated from his family. When Bernie goes missing and the kids go looking for him, they discover a real-estate development plan that threatens the baby sea turtles on their favourite beach. Can they stop the developers while racing to reunite Bernie with his loved ones?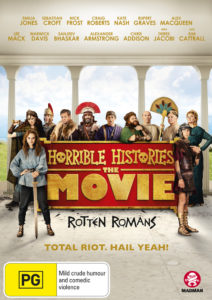 Horrible Histories The Movie: Rotten Romans
The all-conquering Romans rule the civilised world – and that includes 'the stain' that is Britain.
While the young Emperor Nero must battle his scheming mother Agrippina for ultimate power, Celt queen Boudicca gathers an army in Britain to repel the rotten Romans. Mixed up in this battle for liberation are the teenage Atti, a reluctant Roman soldier, and Orla, a young Celt with dreams of becoming a warrior like Boudicca. Will they fall on opposite sides or forge a friendship in the chaos of Celtic-inspired rebellion?