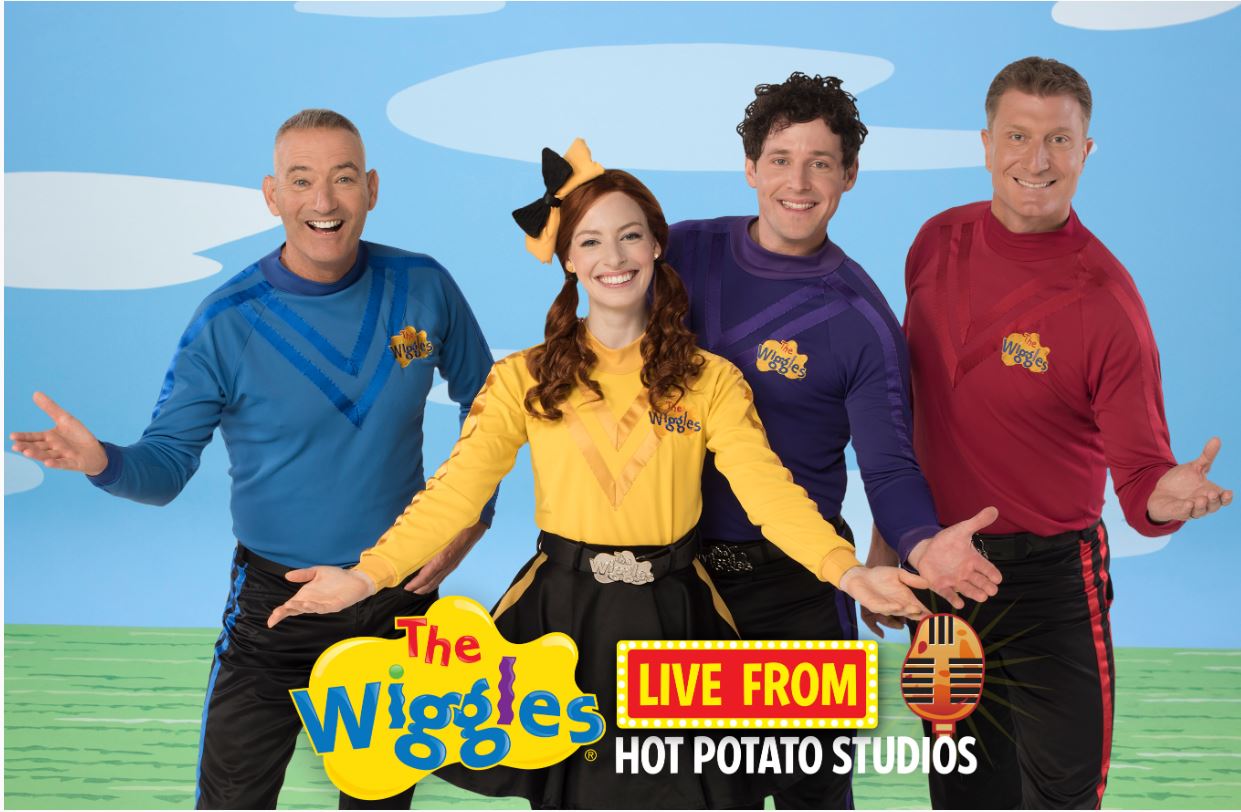 Get ready to get your Wiggle on!

The Wiggles are performing a series of mini concerts that children can enjoy from the comfort of their own home.
The Wiggles – Live from Hot Potato Studios concerts will be available on iTunes, GooglePlay, Fetch and Foxtel (Australia).

The first show hits the stage on Tuesday May 5, with a new concert experience being released around every two weeks.
Each concert has been filmed live in Hot Potato Studios and aims to enrich, educate and entertain with Wiggly songs, dances and fun.

The shows are the first live concerts The Wiggles have performed since early March.

Emma, Lachy, Simon and Anthony usually perform more than 500 shows a year. However, the haven't been on stage for weeks due to social distancing measures imposed due to the coronavirus pandemic.

The first Live from Hot Potato Studios mini concert is Let There Be Rock-a-Bye Your Bear. Shot in magnificent primary colours, Simon, Lachy, Emma and Anthony, shimmy shake and wiggle through 20 Wiggly children's music classics.

A season pass (six episodes) will cost $13.99 for Standard Definition and $14.99 for High Definition. Single episodes will cost $2.99 for Standard Definition and $3.49 for High Definition.
View the trailer HERE.