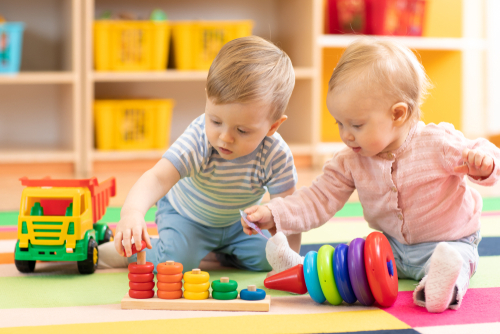 By Melissa Grant
The federal government's free childcare scheme has been extended.
The scheme will now wind up on July 12, two weeks later than what was initially promised.
Education Minster Dan Tehan has announced the childcare subsidy system will return on July 13, along with "new transition measures".
The government will also ease the activity test until 4 October to support families whose employment has been impacted by COVID-19.
The activity test sets out the minimum number of hours a parent must spend working, studying or volunteering to qualify for the childcare subsidy.
"These families will receive up to  100 hours per fortnight of subsidised care during this period," Mr Tehan said.
"This will assist families to return to the level of work, study or training they were undertaking before COVID-19."
The transition measures include $780 million in assistance to the childcare sector.
Mr Tehan said JobKeeper payments for the childcare sector would cease as of July 20.
Instead, the government will pay childcare services a separate "transition payment".
The free childcare scheme was introduced in April to assist the childcare sector as attendance plummeted amid the coronavirus pandemic.
Demand for the sector was now at 74 per cent, Mr Tehan said.