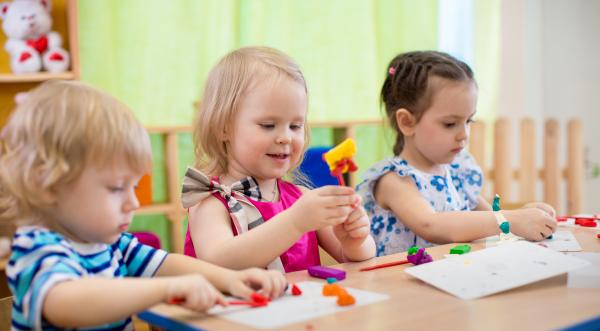 By Melissa Grant
Families with two or more kids in child care will get fee relief earlier than expected.
Child care subsidies for second and subsequent children will be increased to as high as 95 per cent from 7 March, four months before what was promised.
A family earning $110,000 a year with two kids in care, four days a week, for example, will be better off by around $100 each week.
The annual $10,655 Child Care Subsidy (CCS) cap will also be scrapped on 10 December and applied retrospectively for the current financial year.
This means families earning more than $190,015 a year will no longer have to worry about paying full fees when their cap for each child runs out.
The changes were due to start on 11 July next year, but the federal government says the necessary technical changes will be completed sooner.
Families with two or more children aged five years and under in care will have their CCS rate increased by 30 per cent for their second child and any younger children, up to a maximum rate of 95 per cent.
It's estimated the overhaul will benefit 250,000 families, with the average saving $2200 a year on child care fees.
Education Minister Alan Tudge said the changes would ease pressure on working families and encourage more parents into work.
"Removing the cap and increasing subsidies means more parents, particularly mothers, can return to work or take on more hours if they choose to," he said.
"Importantly, our support is targeted to those who need it most. We are reducing the out-of-pocket child care costs which really add up when you have two, three or more children in care."
The child care fee relief will be delivered in time for the federal election, which must be held by 21 May next year.
While Mr Tudge has insisted the government would bring forward the changes if possible, Labor claims the move is political.
Labor's early childhood education spokesperson Amanda Rishworth said the policy was a "dud" and that Labor had a better plan for child care that would benefit 750,000 families.
"Labor's plan that really is a wholesale reform, helping 97 per cent of families, and the Liberal Party's plan that really only helps a minority for that short time when families have two or three children in care," she said.