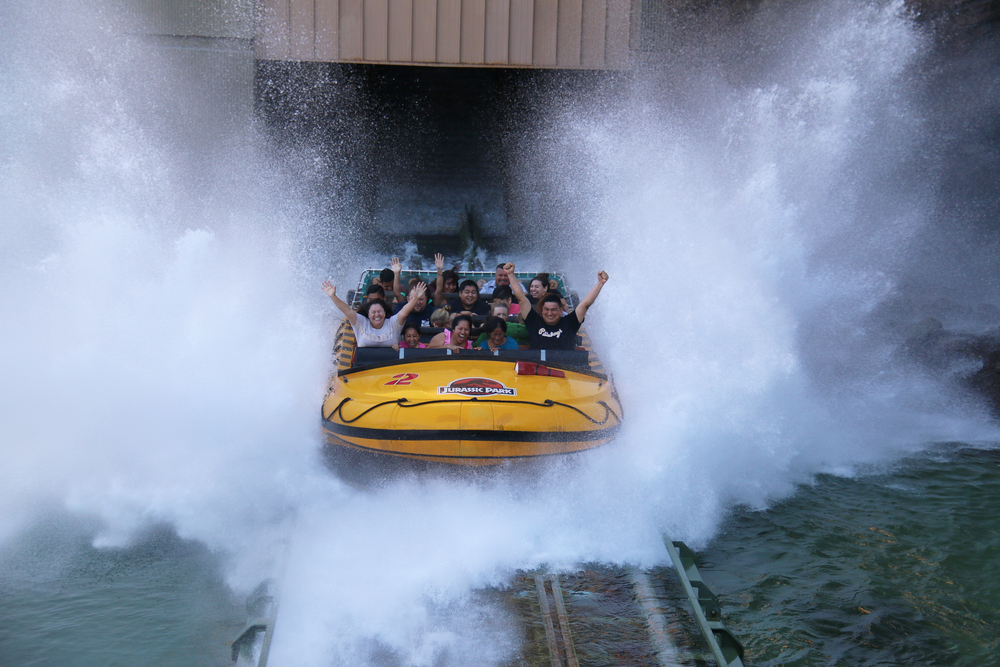 By Melissa Grant
Your dreams of holidaying at a theme park have likely been put on hold due to the COVID-19 pandemic.
The good news is you can experience the thrills and spills of some of the world's best amusement rides from the comfort of your own home.
There are a host of exciting virtual rides you can do online for free (apart from the internet connection), including world famous rollercoasters and splash rides.
Here are seven of the best:
TIMBERWOLF FALLS AT CANADA'S WONDERLAND
Jump aboard a boat and traverse a racing river before cooling off with a giant splash in this thrilling water ride.
The Timberwolf Falls ride takes you up through the trees to get a breathtaking view of the surrounding area at the Canadian park.
Shortly after going around a bend you'll plummet about 15 metres to the waters below.
JURASSIC WORLD THE RIDE AT UNIVERSAL STUDIOS
Jurassic Park fans will love this thrilling water ride. Jump in the front seat and enjoy!
To buckle up…
HAGRID'S MAGICAL CREATURES MOTORBIKE ADVENTURE – UNIVERSAL ORLANDO RESORT
This is one for Harry Potter fans. Enjoy a front row point of view of Hagrid's Magical Creatures Adventure at Orlando's Universal Resort.
Rev your engines…
SLINKY DOG DASH COASTER – TOY STORY LAND AT WALT DISNEY WORLD FLORIDA
Toy Story fans rejoice – this is a ripper ride. The Slinky Dog Dash coaster allows you to become the size of a toy alongside Woody, Buzz Lightyear, Jessie and the rest of your Toy Story characters.
Prepare to experience the buzz…
EXPEDITION EVEREST – LEGEND OF THE FORBIDDEN MOUNTAIN AT WALT DISNEY WORLD
Talk about epic! This Everest inspired ride isn't for the faint-hearted.
Prepare for your heart to start racing…
TWISTED COLOSSUS AT SIX FLAGS MAGIC MOUNTAIN
Standing at around 1500 metres, the Twisted Colossus at the Six Flags theme park in California is America's longest steel hybrid coaster. Just be ready for the 40 metre drop!
SPLASH MOUNTAIN RIDE DISNEYLAND
Make a splash on the famous Disneyland Splash Mountain ride…